Unanimous decision.
For TENGLER WERBEMANUFAKTUR's strategic repositioning, we went through a variety of possible future scenarios and brand architecture models. In the end, the decision was made to change the brand's appearance dramatically and communicate with one voice from now on.
Initial situation
Before the brand's alignment, TENGLER WERBEMANUFAKTUR clearly divided its offering into two parts, which was even apparent in the old brand name Tengler Druck & Werbeartikel ("Tengler Print & Promotional Items"). Because of this, two separate groups of clients emerged over the years, many of whom weren't aware of the entire range of services. On top of that, more and more online discounters are forcing their way into the market. Therefore, the company leadership asked itself how it could react to current trends without leaving existing clients behind.
Brand architecture
We went through numerous possibilities for the company's future public appearance with one or multiple brands and eventually decided to eliminate the previous distinction between print media and promotional items. From now on all business units would present themselves under one umbrella, with a special emphasis on individual consulting as an advantage over online-only providers as well as the concept of "haptic advertising". This includes the entire present offering as well as the option to develop it further with new ideas.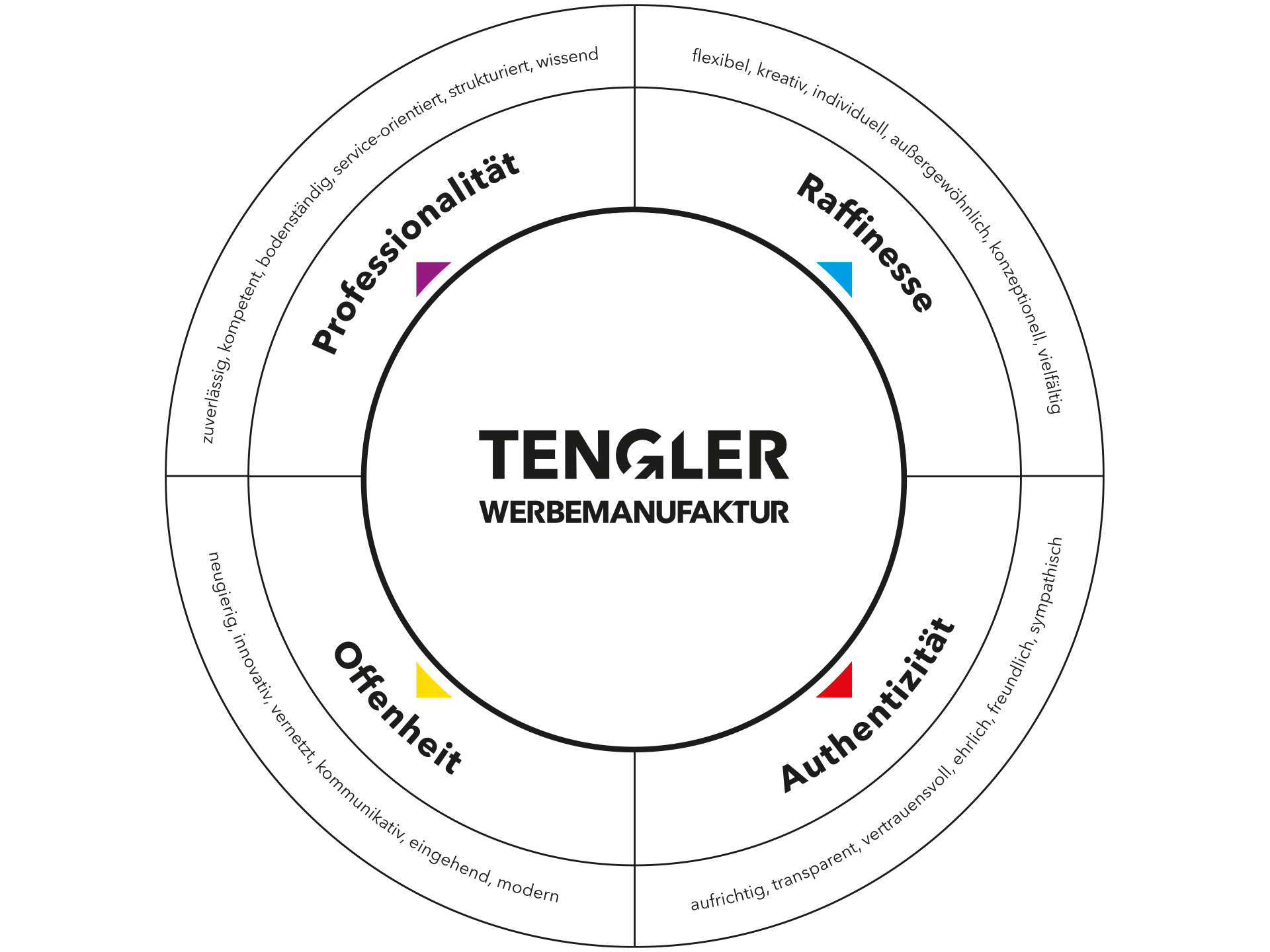 Brand compass
In the brand compass we documented the new brand identity. It includes the traditional values of the family business as well as forward-looking ones for its future development.
The TENGLER WERBEMANUFAKTUR name is derived directly from the brand compass. The unusual associations contained in it are intentional and correspond to the new focus on extraordinary customer experiences.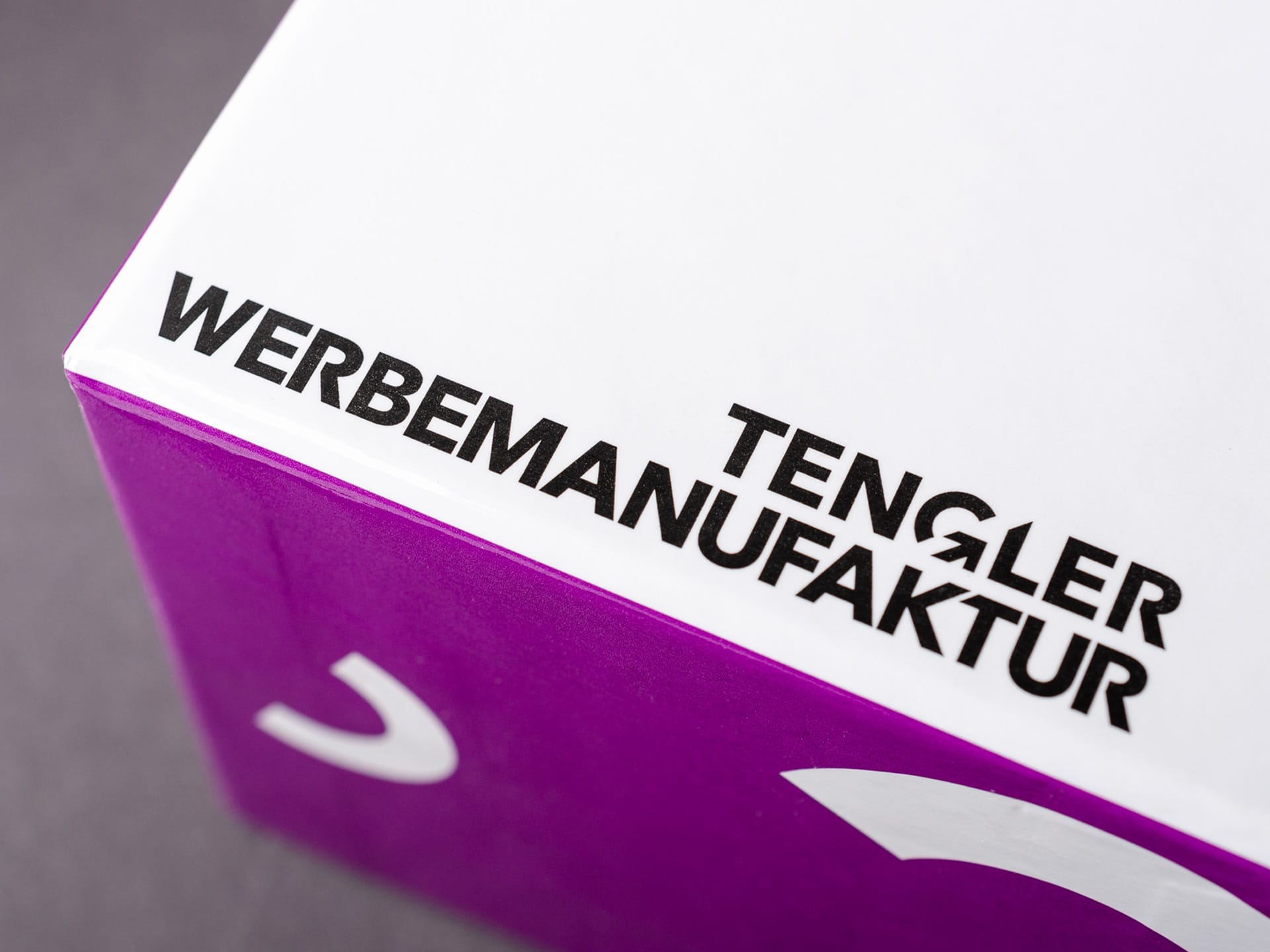 Naming
On the one hand, the new brand name was supposed to clearly indicate the company's evolution. On the other hand, it was of strategic importance that it would still contain the family name so as not to alienate existing clients. This is how TENGLER WERBEMANUFAKTUR ("Tengler Advertising Manufacture") was born – a name that conveys the company's advertising expertise as well as the physical nature and quality of its solutions.
Service offering definition
We defined and partitioned TENGLER WERBEMANUFAKTUR's service offering to give clients a useful and comprehensive overview. This refers not only to what is delivered to clients in the end but especially the previous steps such as consultation, product selection and delivery and the "moments of realness" enjoyed by the final consumers thanks to haptic advertising.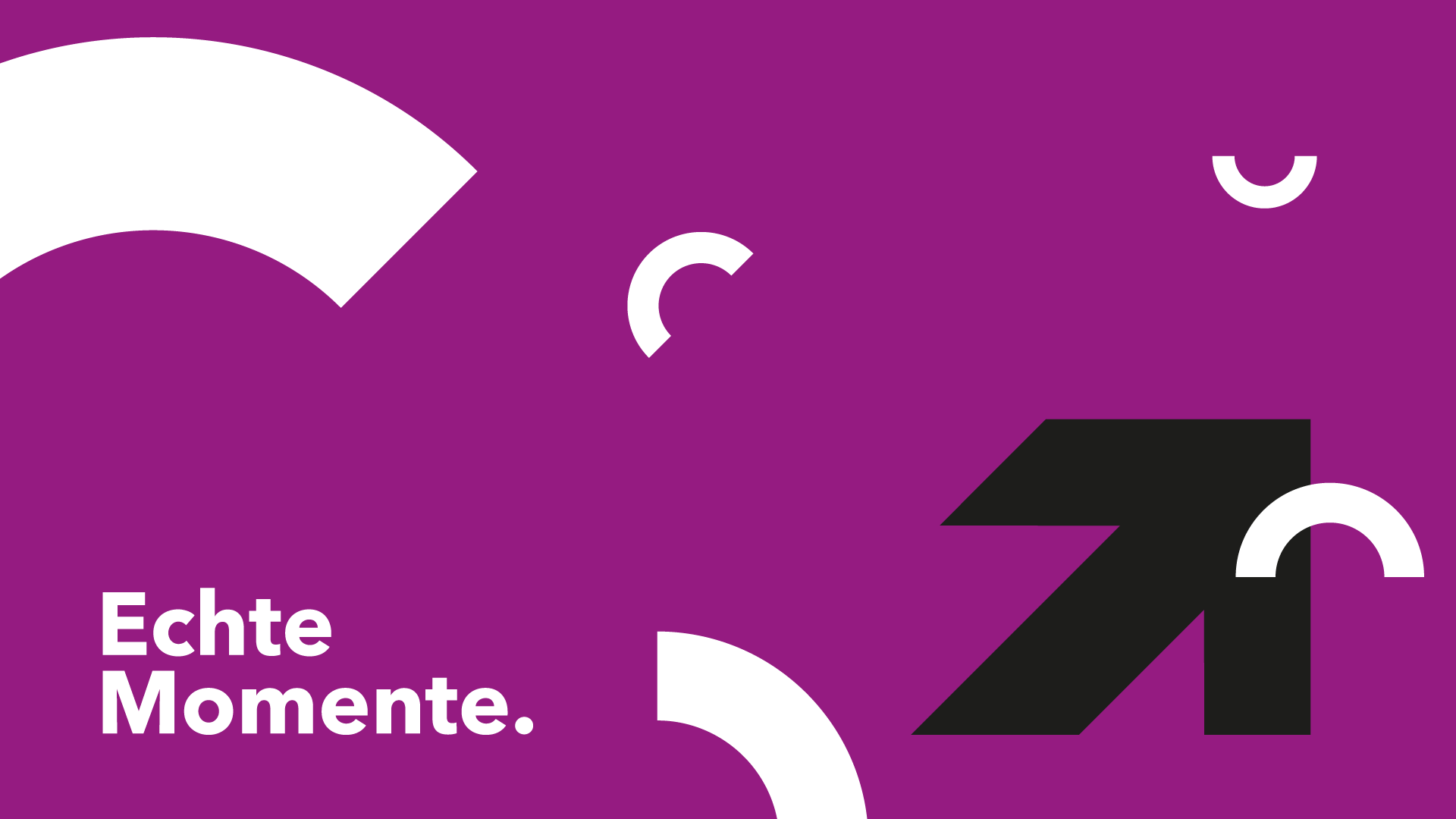 Claim
The claim Echte Momente ("Moments of realness") corresponds to the realigned external communications' central theme: the creation of real, that is, physical and emotional customer and brand experiences that will be kept in good memory. All of TENGLER WERBEMANUFAKTUR's advertising solutions enable such moments – no matter if as an unusual giveaway or a premium-print business card.