Brands want to convince.
No matter if they're B2C or B2B, digital or analogue, an apple or an orange. But how do you create conviction? With brand design that captures the essence of organisations' unique identities and conveys them authentically. This is exactly what we do for you to help you and your brand achieve lasting success.
Welcome to SBD.
Under our office's high ceilings, there's plenty of room to create the biggest asset in brand design. The weight tipping the scales from nonpurchase to purchase, opt-out to opt-in, loss to profit: persuasiveness. We extract it from your brand's inherent strengths and supercharge your communications with it to give you an emotional edge over your competitors.
Creative consultants who know what they're doing.
Promise: We'll spare you meaningless marketer blah-blah. Instead, we'll take the time to get to know you and your organisation along a clearly defined path, and develop, align and manage your brand presence collaboratively. Our methods are based on recognised brand theory which we translate on three levels and in all channels into the languages of your customers, employees, and partners.
Want to know more? Find out here what we have to offer: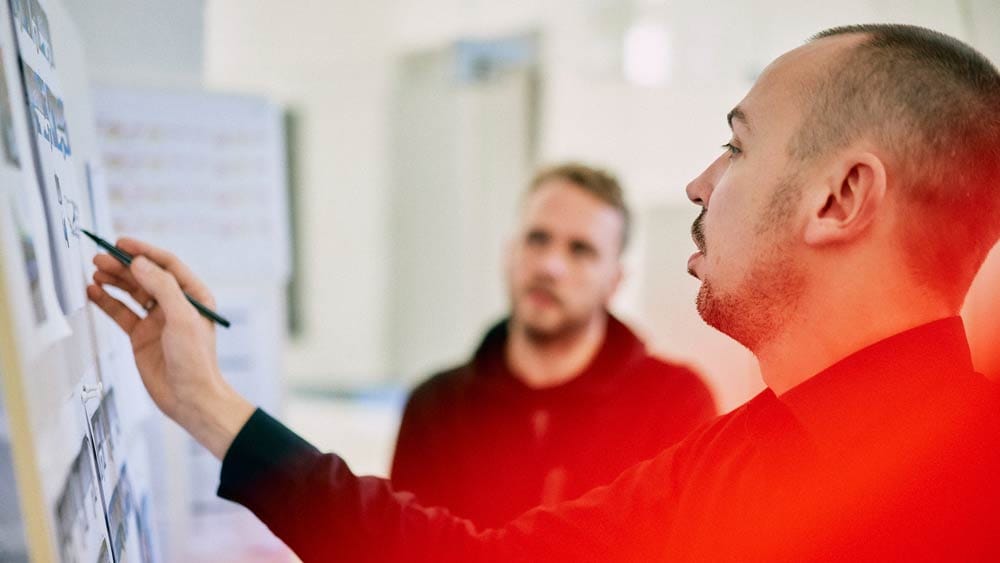 This is where the science of design is taught.
Our CEO and creative director Boris proves that brand design, Schmelter style is a science in itself – with guest talks and as a lecturer at Technische Hochschule Ingolstadt (THI) for brand design and brand management for UX design and business students.
Go to THI website
Video: Guest talk at HTWG Konstanz (German)
58
brands developed or aligned
This is a team you can rely on.
We believe the more fully you immerse yourself in your work, the better it becomes. This is why our creatives are free of administrative tasks to focus entirely on form and content. Each project team is coordinated by a project manager who serves as your personal contact. As a result, you'll always receive all information from a single source while we work hard on the solution for your problem.