The next strike.
As one of the first manufacturers of promotional matches in Germany, TENGLER MATCH looks back on a long success story. In order to continue it in the future, the company aligned its brand presence with our support.
Initial situation
TENGLER MATCH is a long-standing family business that became the German industry leader in the area of promotional matches early on. By now, however, the promotional items market has evolved, and clients increasingly choose different giveaways such as USB sticks. To draw the target audience's attention to its products again, the company commissioned us to modernise its brand presence.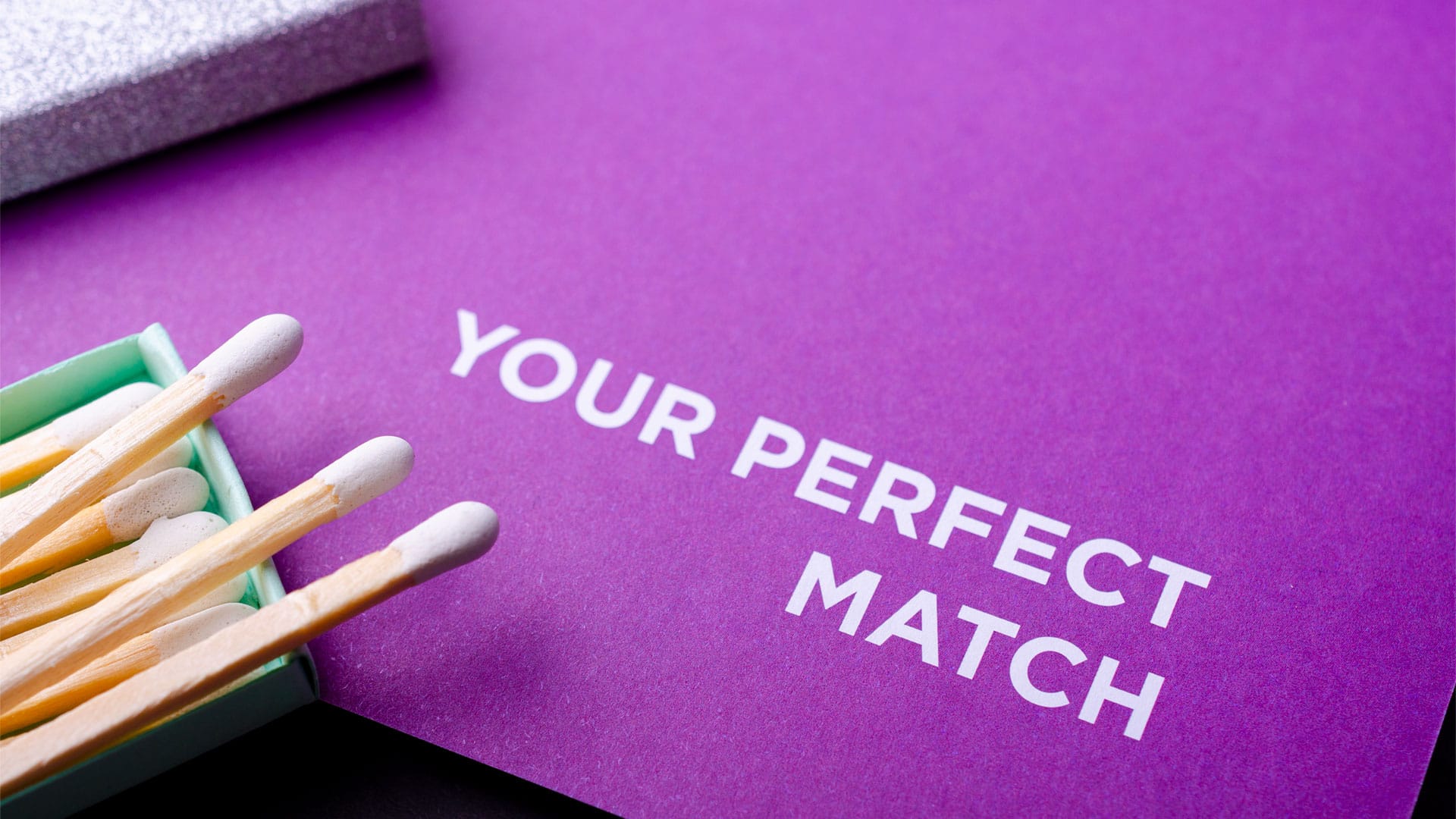 Strategy
We aligned the TENGLER MATCH brand in a joint workshop to carry the strengthened brand identity over into the future.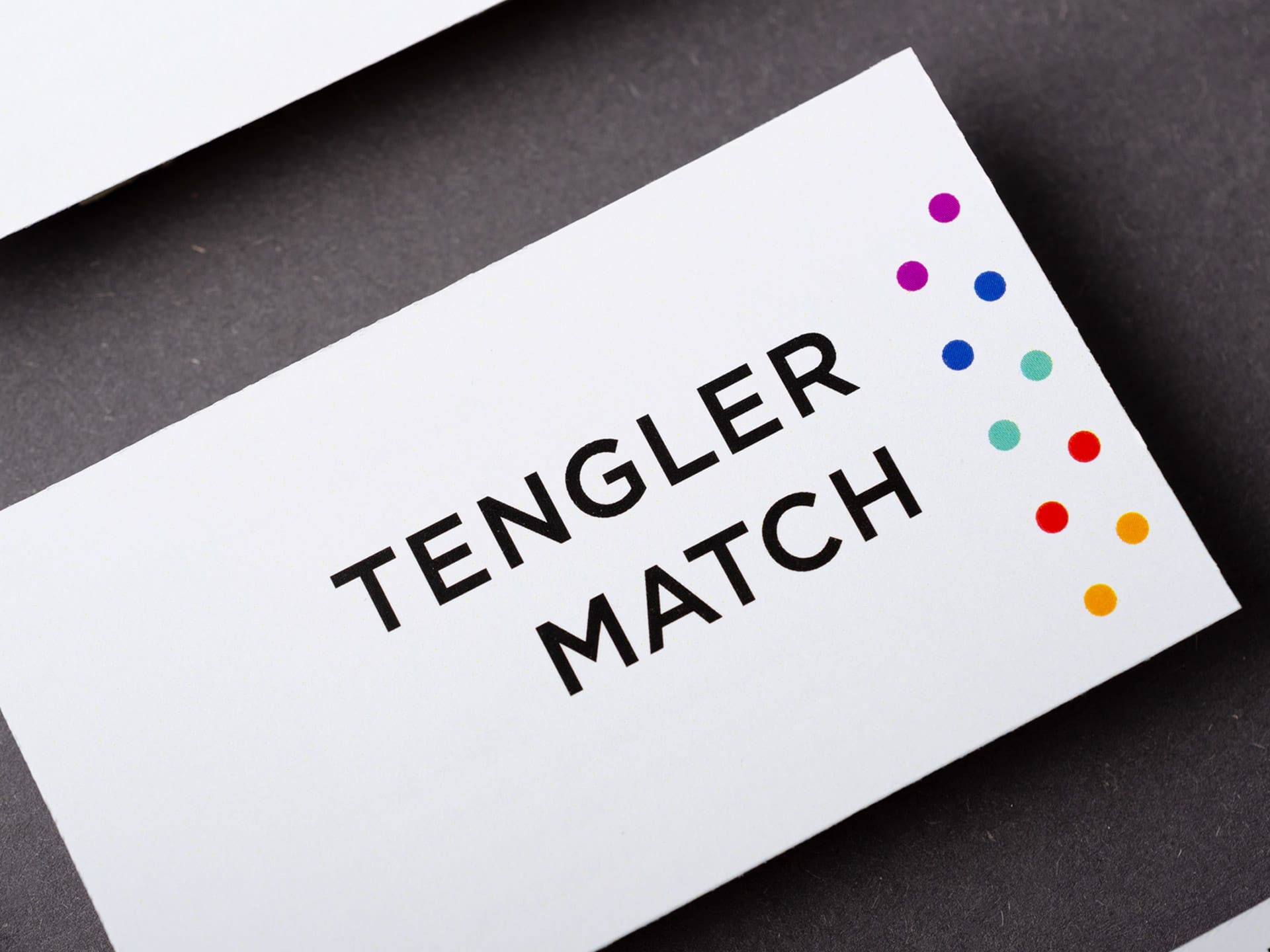 Corporate design
With the new corporate design, we gave the TENGLER MATCH brand a clear and modern appearance without losing touch with the company's history. Its predominant element is the flexibly applicable logo.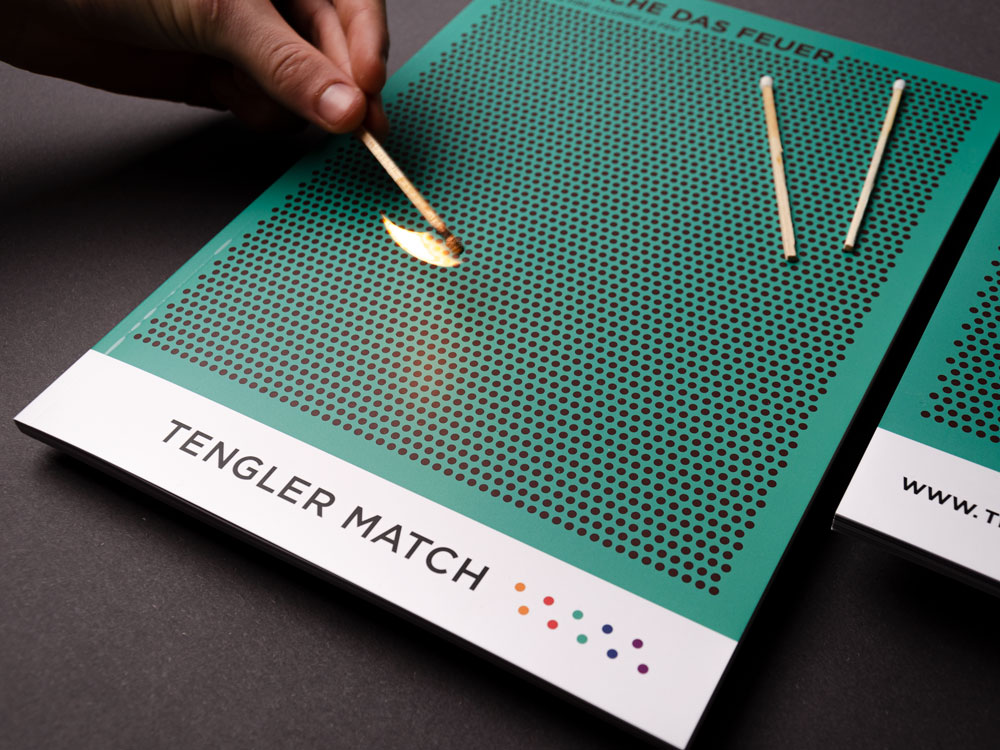 Catalogue
The product catalogue is the most important tool for TENGLER MATCH to inform business clients about the range of products and individual options. We designed it from scratch and developed it into an "image brochure for matches" with emotional content.

Go to Catalogue