A university on the move.
In 2013, Hochschule Ingolstadt changed its name to Technische Hochschule Ingolstadt (THI). With the new name, the university emphasises its mobility technology focus. This is also reflected in the brand presence, which we aligned and continue to maintain to this day.
About THI
Not least because of its proximity to two premium car manufacturers, THI brands itself as Bavaria's "mobility university". To this end, it covers a wide spectrum of technology and management-oriented study programmes and conducts pioneering research, for example at the CARISSMA research and test centre. Our mission was to help the university further consolidate its unique position in the education market by aligning its brand accordingly.
Brand elements
THI's brand design conveys a dynamic, technical and modern image of the brand and its sub-brands in all media.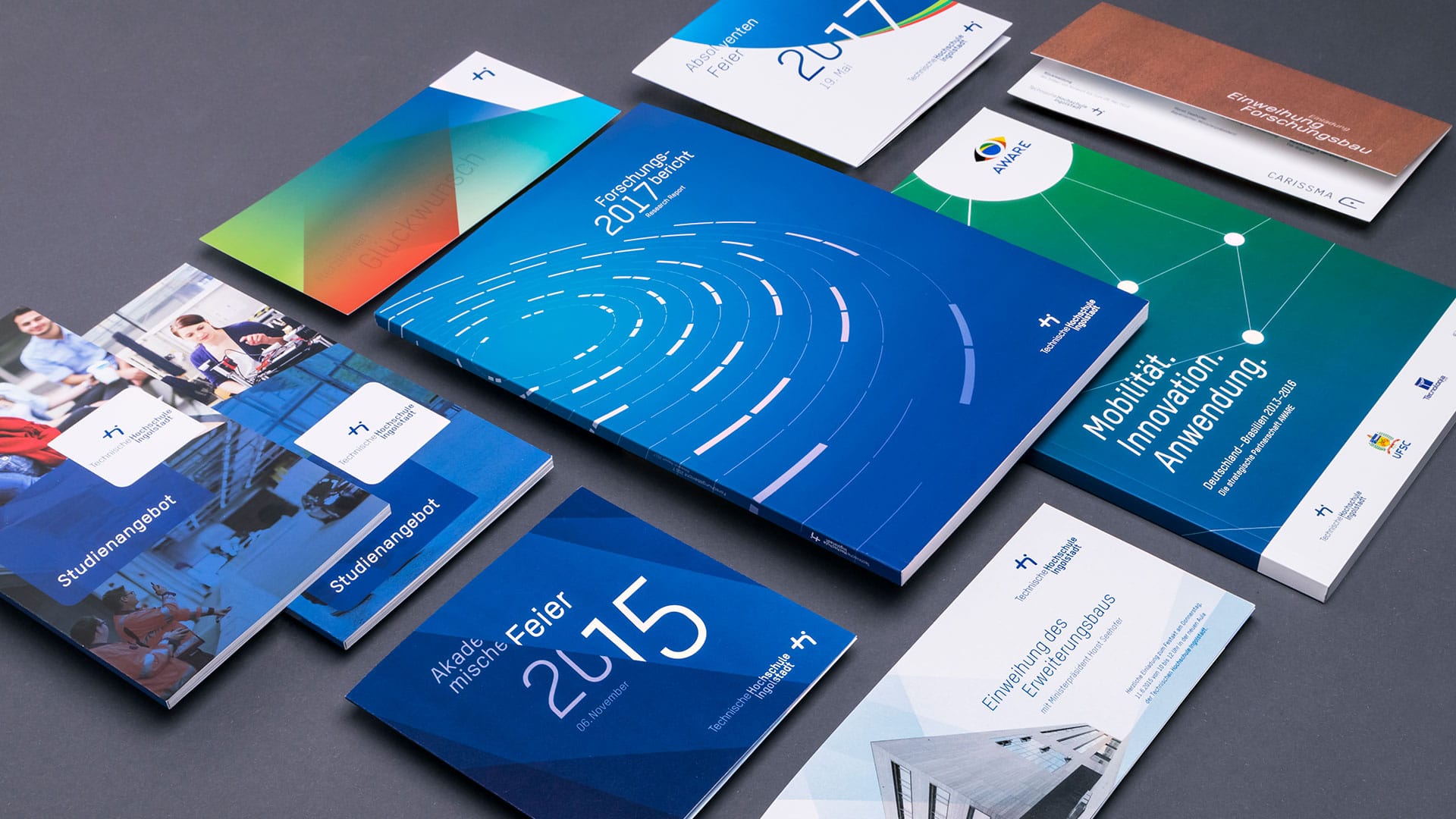 Brand communications
Since the brand's successful alignment, we've been supporting THI's internal and external communications on an ongoing basis. Year after year, we create dozens of digital and analogue publications while continuing to develop the brand design.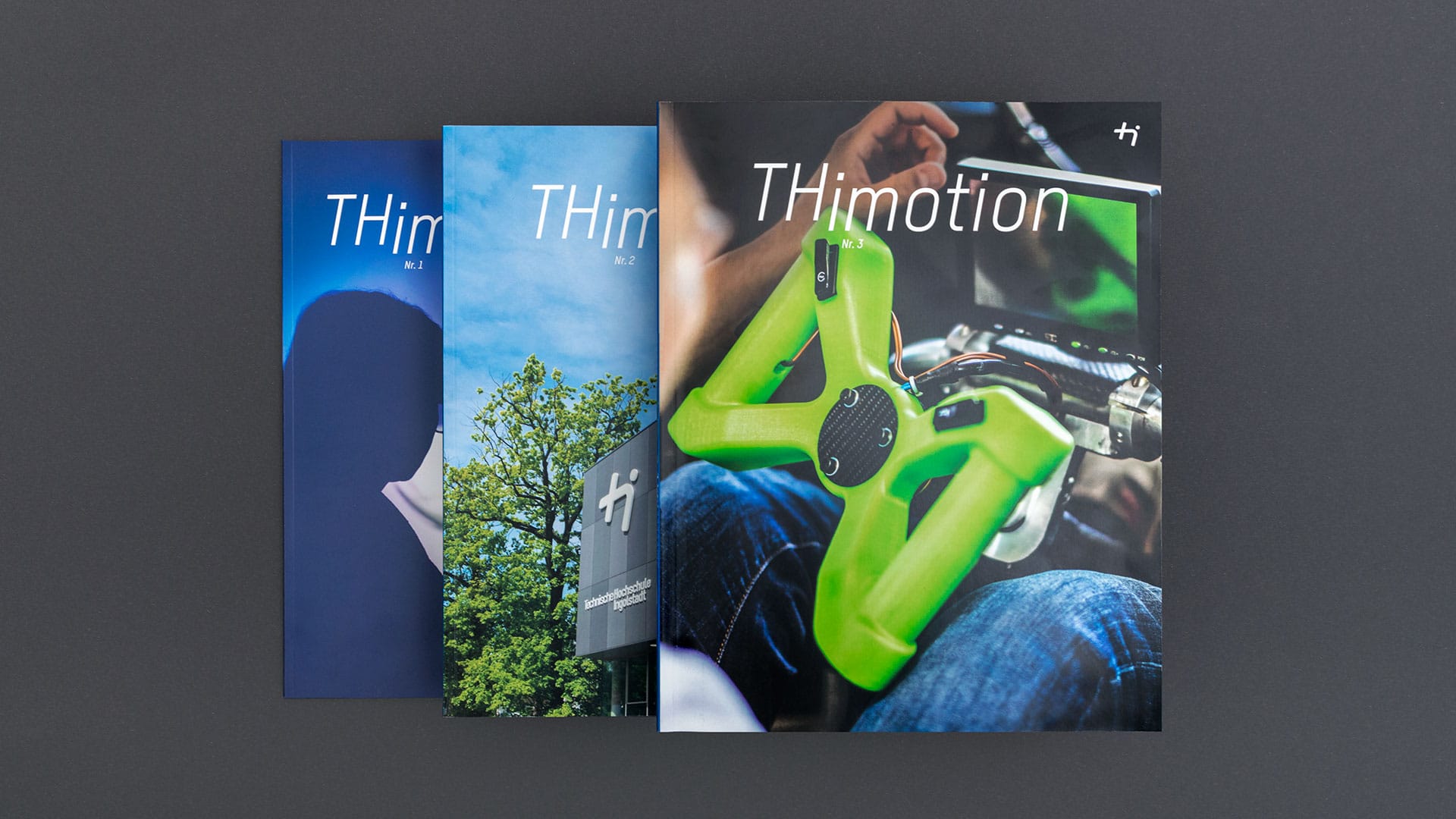 THimotion
The THimotion university magazine is an important information medium and independent THI sub-brand at the same time. We support the biannual magazine on both the conceptual and creative levels.