The plan and you.
With planu, home owners can easily configure their dream bathroom and subsequently have it planned by professionals at an affordable price. We developed the entire brand presence including a user-friendly online configurator to help the start-up get its novel service off the ground.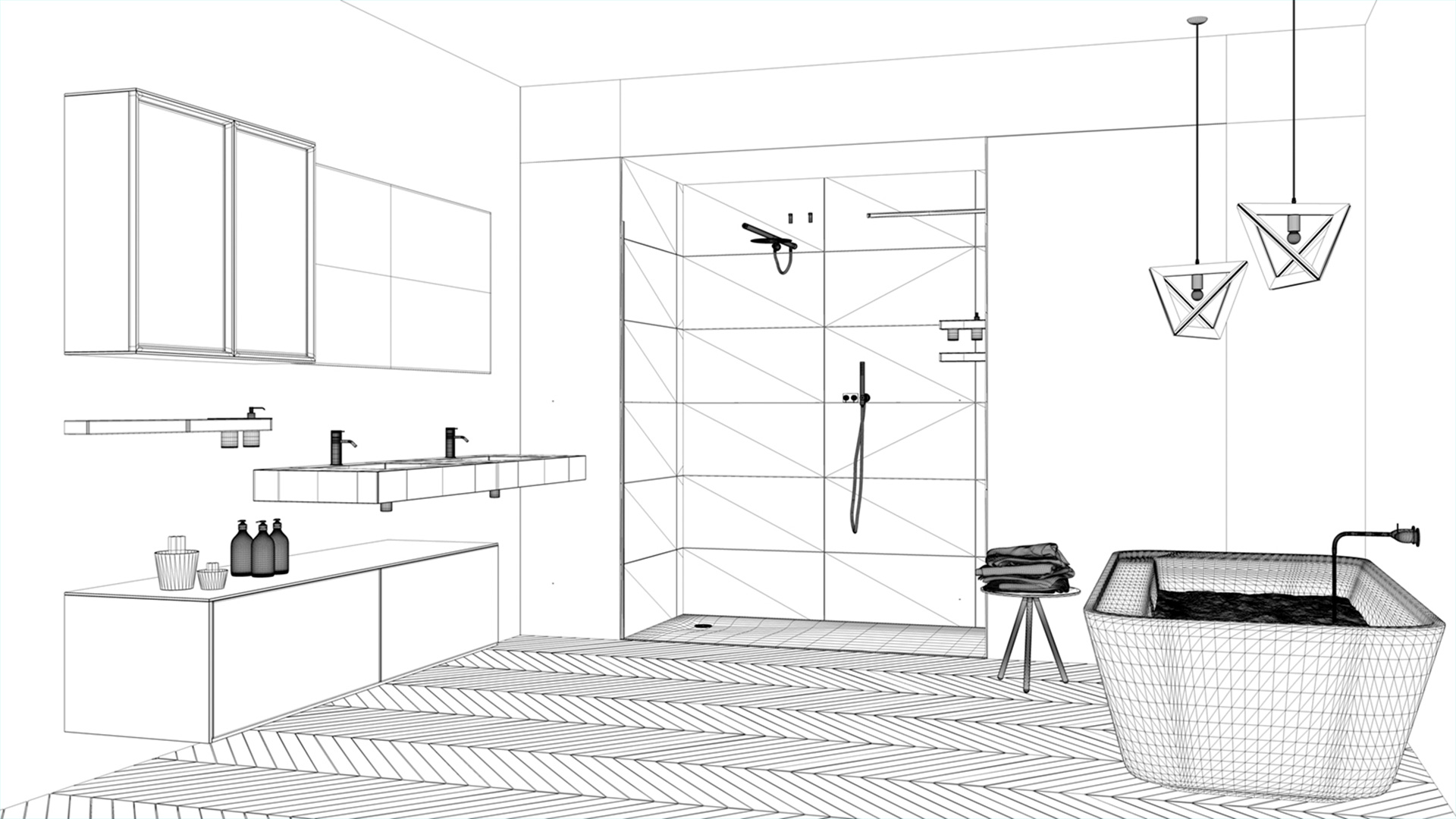 Initial situation
Whoever wants to build a bathroom in Germany needs a Badplanung. It contains all information for builders and home improvers about required elements such as connections, pipes, and products. Laypersons need professional help for their Badplanung – and usually, professional help is expensive. With planu's online configurator, users now have the option to do a large part of the planning themselves before letting a professional finish it at relatively low cost.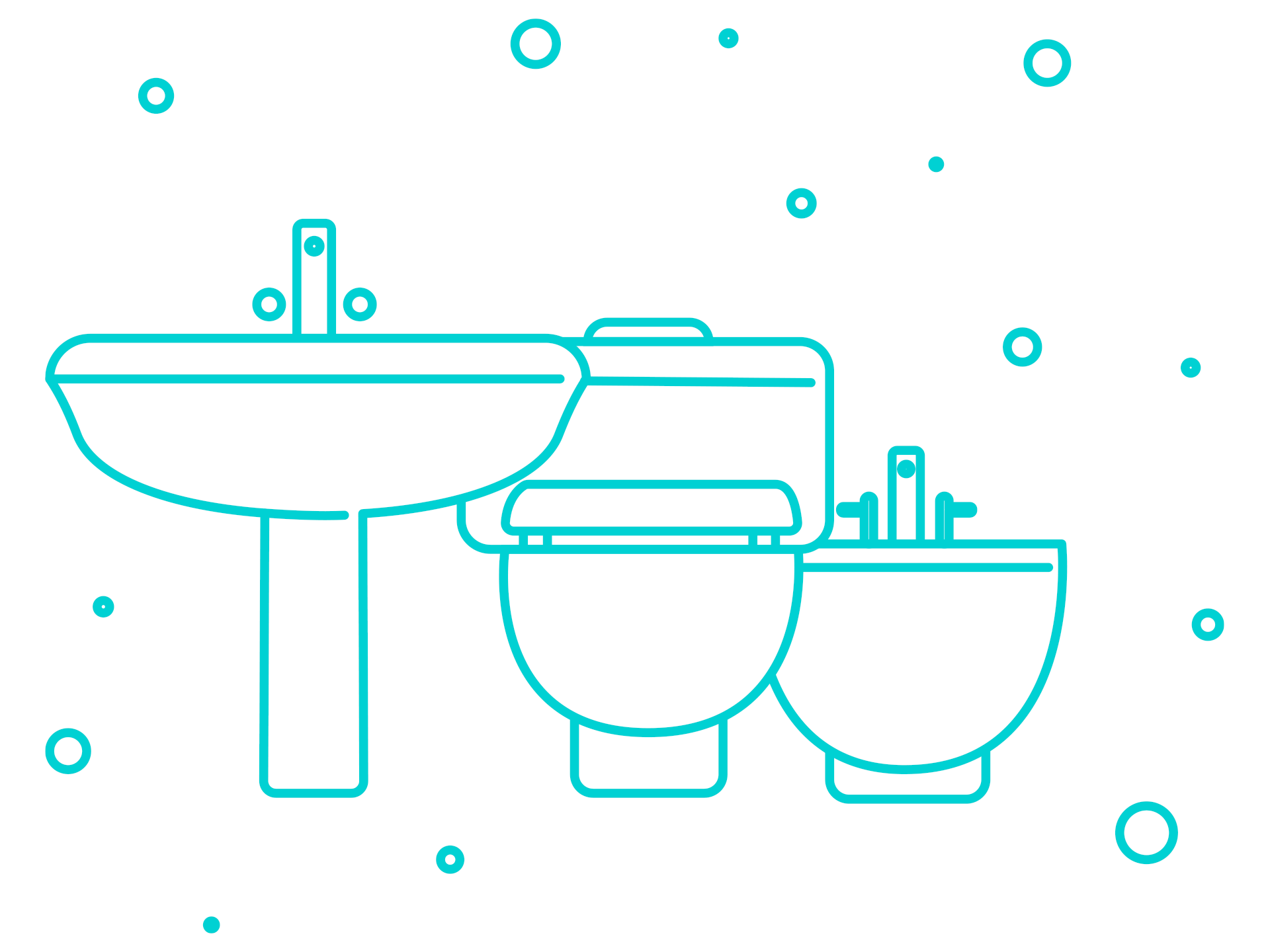 Strategy
At the beginning of our collaboration, planu was just an idea. Everything else we developed together, from positioning to the brand identity and name to the user journey.

Go to Strategy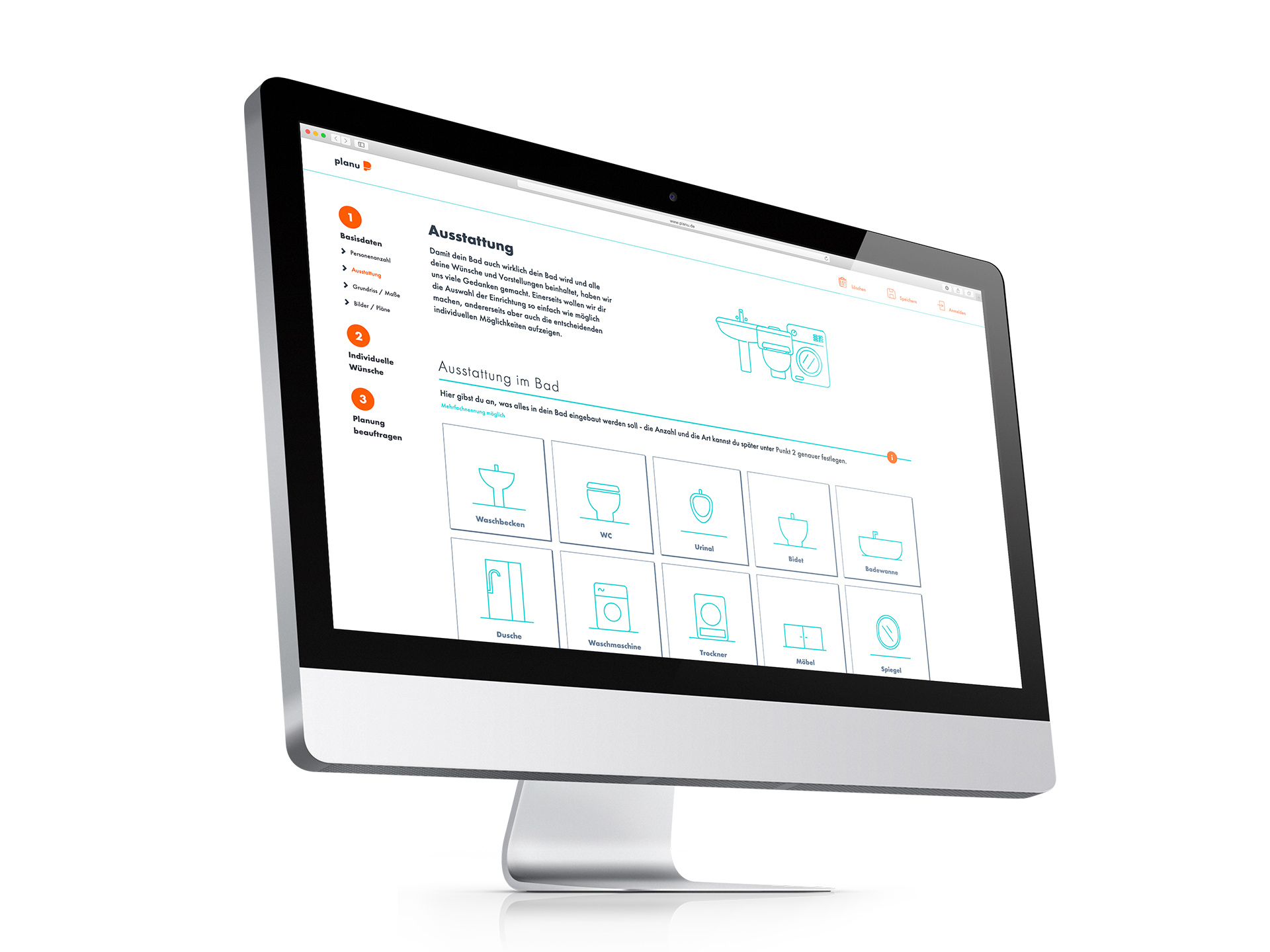 Online configurator
The heart of planu's website, an online configurator in the form of a slimmed-down web app, makes planning easy for users by means of a simple questionnaire.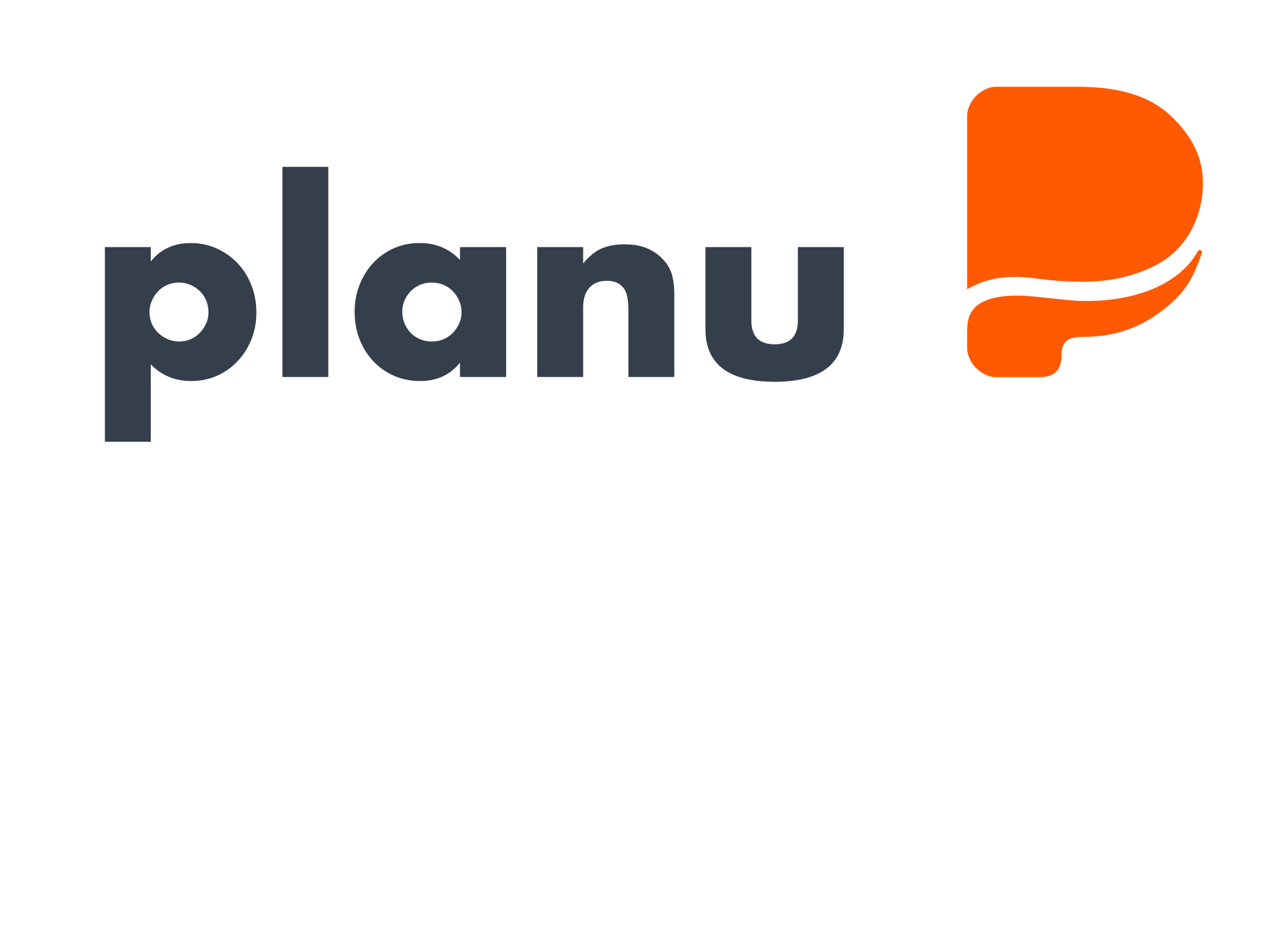 Brand design
The brand design is primarily aimed at digital media and contains numerous explanatory icons next to an app-style logo, modern typography, and luminous colours.