Technology for aesthetes.
Excellent Line is a range of modular design stands that can be used flexibly in events to mount audio, lighting and video technology. We gave it a brand identity that adequately reflects its combination of puristic aesthetics and high-quality engineering.
About Excellent Line
Rather unexpectedly for a design product, Excellent Line was born from a crisis – a crisis among organisers of exclusive events such as galas or sports car presentations for whom using conventional stands and truss system is out of the question. The almost invisible Excellent Line stands were specifically designed to meet such clients' need for highly aesthetic solutions.
Strategy
We started by positioning the Excellent Line brand in the context of its competitors and target audience. Then we derived the brand core values from the product features and thereby laid the foundation for the launch.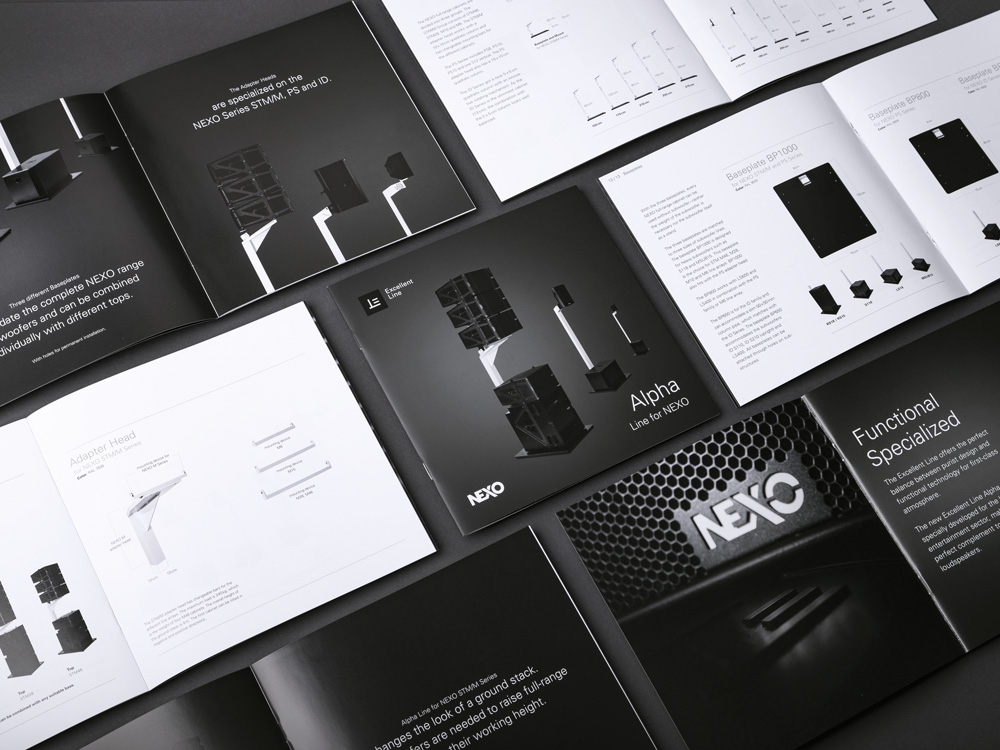 Brand design
Based on the principles of purism, functionality and class, we developed the Excellent Line brand design. It maintains a low profile much like the stands themselves.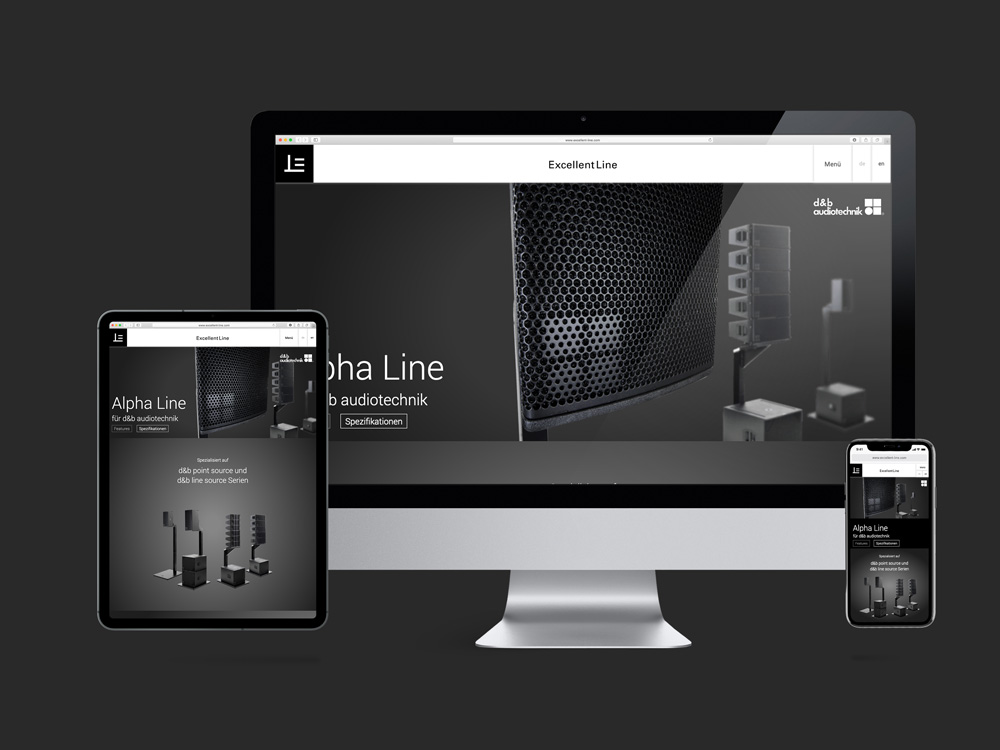 Website
For the Excellent Line website, we combined comprehensive product information with great visual appeal – for example, in the form of effective feature presentations for various sets of products.