Pioneering change.
As a change-management measure, the IT-PEP handbook informs Audi IT employees about all standard processes to be followed in their projects. We designed the guide as well as complementary communication tools.
About IT-PEP
The IT-PEP handbook serves as a quality management guideline in all internal IT projects at Audi AG. It defines processes and responsibilities to make it easier for employees to familiarise themselves and comply with standards.
We designed the 300-page handbook with the aim of offering users an effective and intuitive experience. The factual content is made more accessible with quotes by the contact persons who support the IT employees in their respective projects. Next to the handbook, we also created additional, complementary communication tools such as flyers on individual topics and a starter kit for training sessions.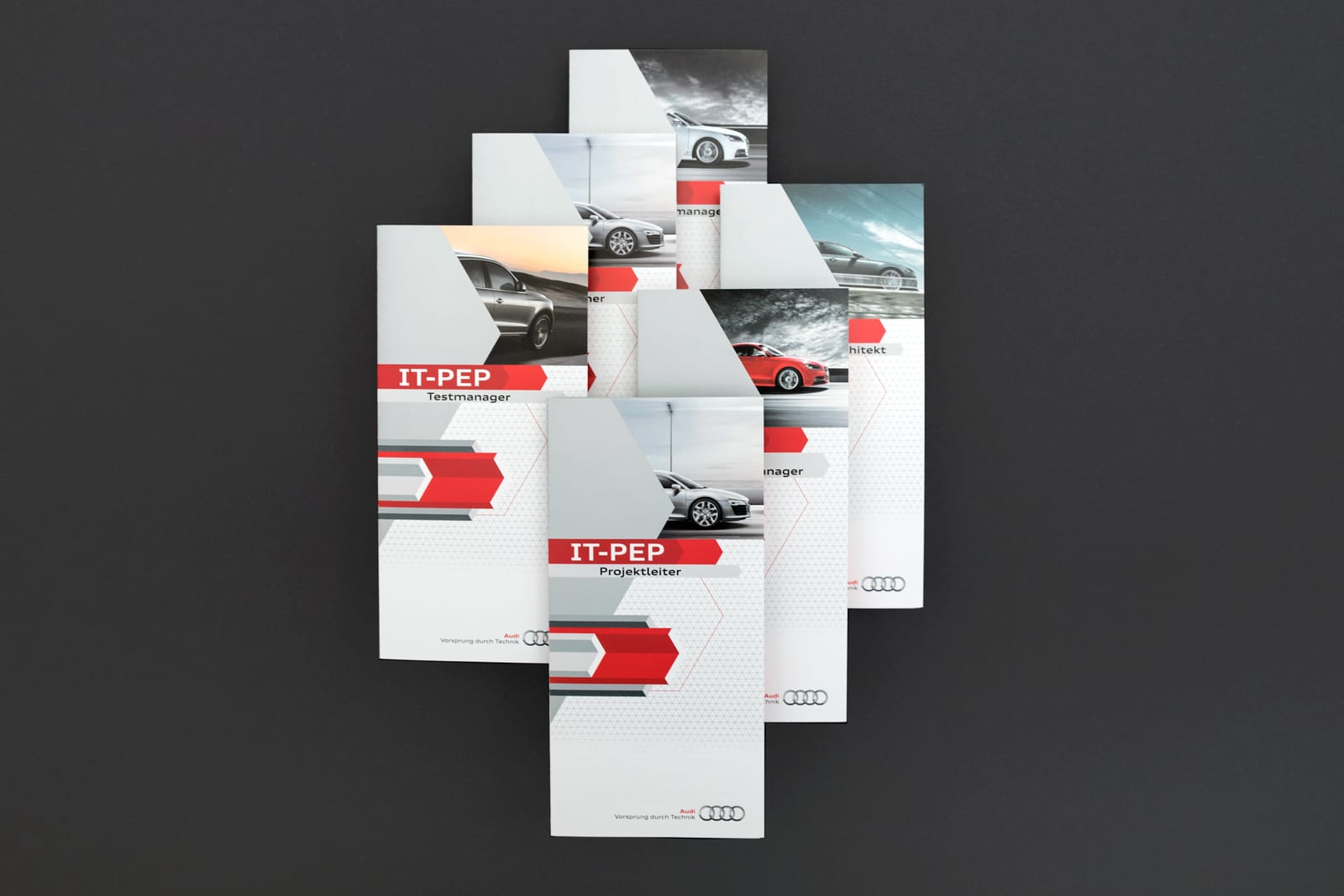 Project role flyers
We created multiple foldable flyers as compact summaries of the roles and responsibilities according to the new definitions from the handbook.