Guiding principles for good education.
Hochschule Landshut wants to demonstrate its expert status in the areas of sustainability and diversity even more in the future. In this, it depends on the active support of all faculties, panels, employees, and students. Together with the university community, we developed guiding principles to direct its activities into the right channels.
Development process
We developed the guiding principles in a democratic, six-month process open to the entire community. In the course of this, a 20-person group eventually took on most responsibility. Together with this group, we consolidated the results of a large-scale survey and built on them to develop the the guiding principles' elements in three workshops.
Vision & mission
At their core, Hochschule Landshut's new guiding principles consist of a vision and a mission. The vision serves as the university's "North Star" on its journey into the future. The mission describes the tools required on this journey to accomplish the common goal.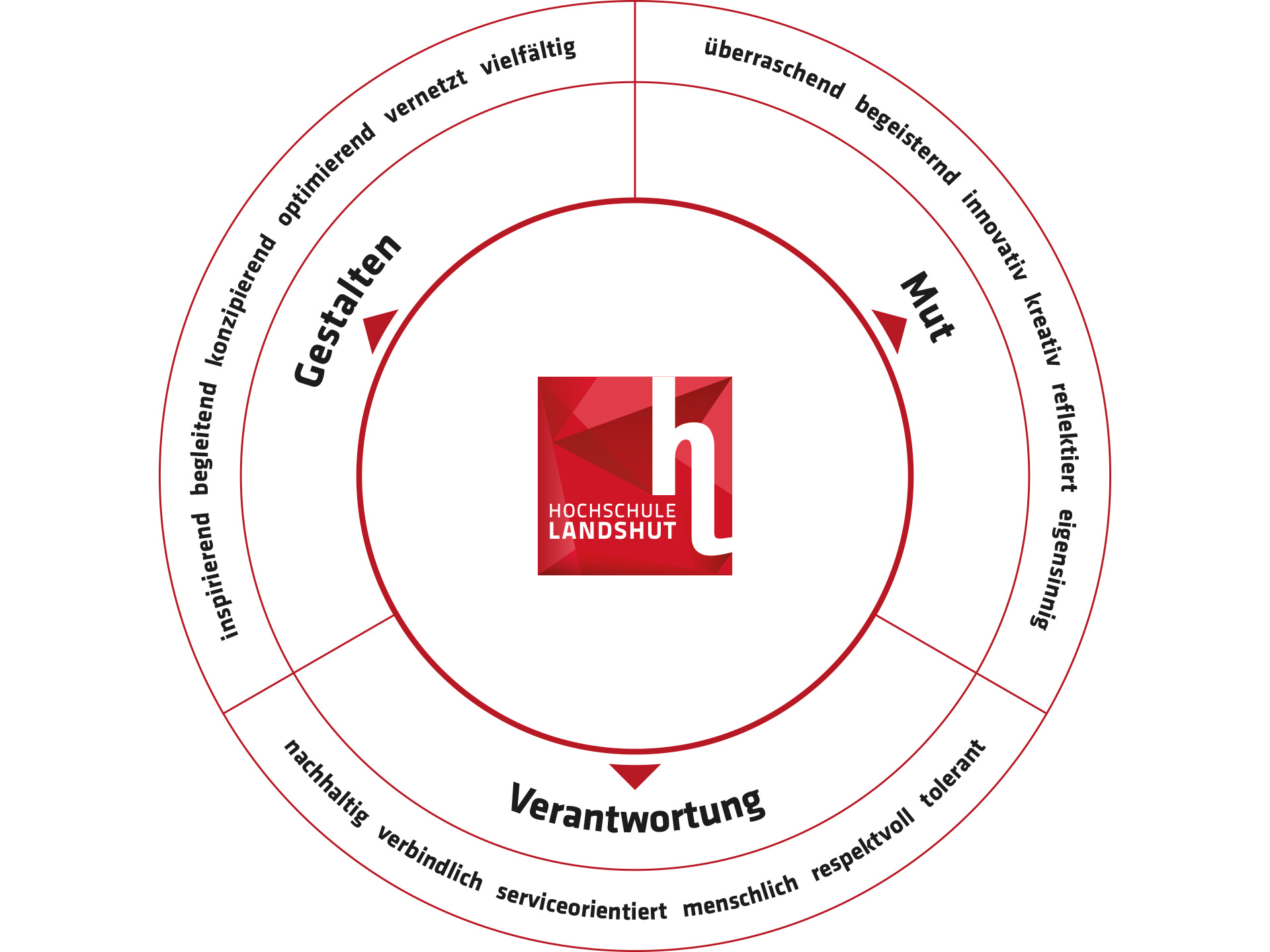 Brand compass
In addition to the vision and mission, we formulated Hochschule Landshut's brand core values and documented them in a brand compass. In doing so, we looked at the past to capture the university's current identity as well as the future to actively develop it based on the new guiding principles.
Workshop impressions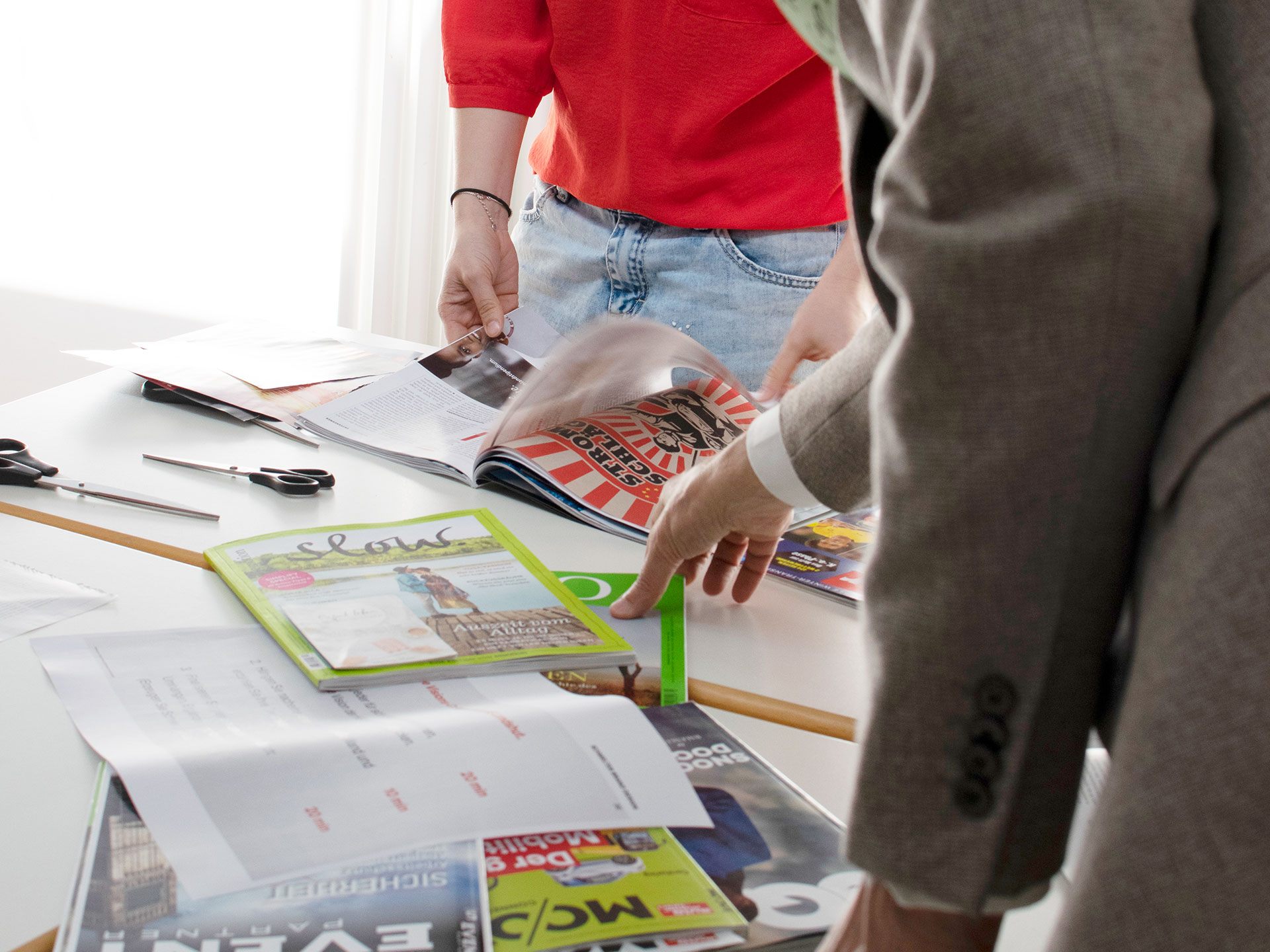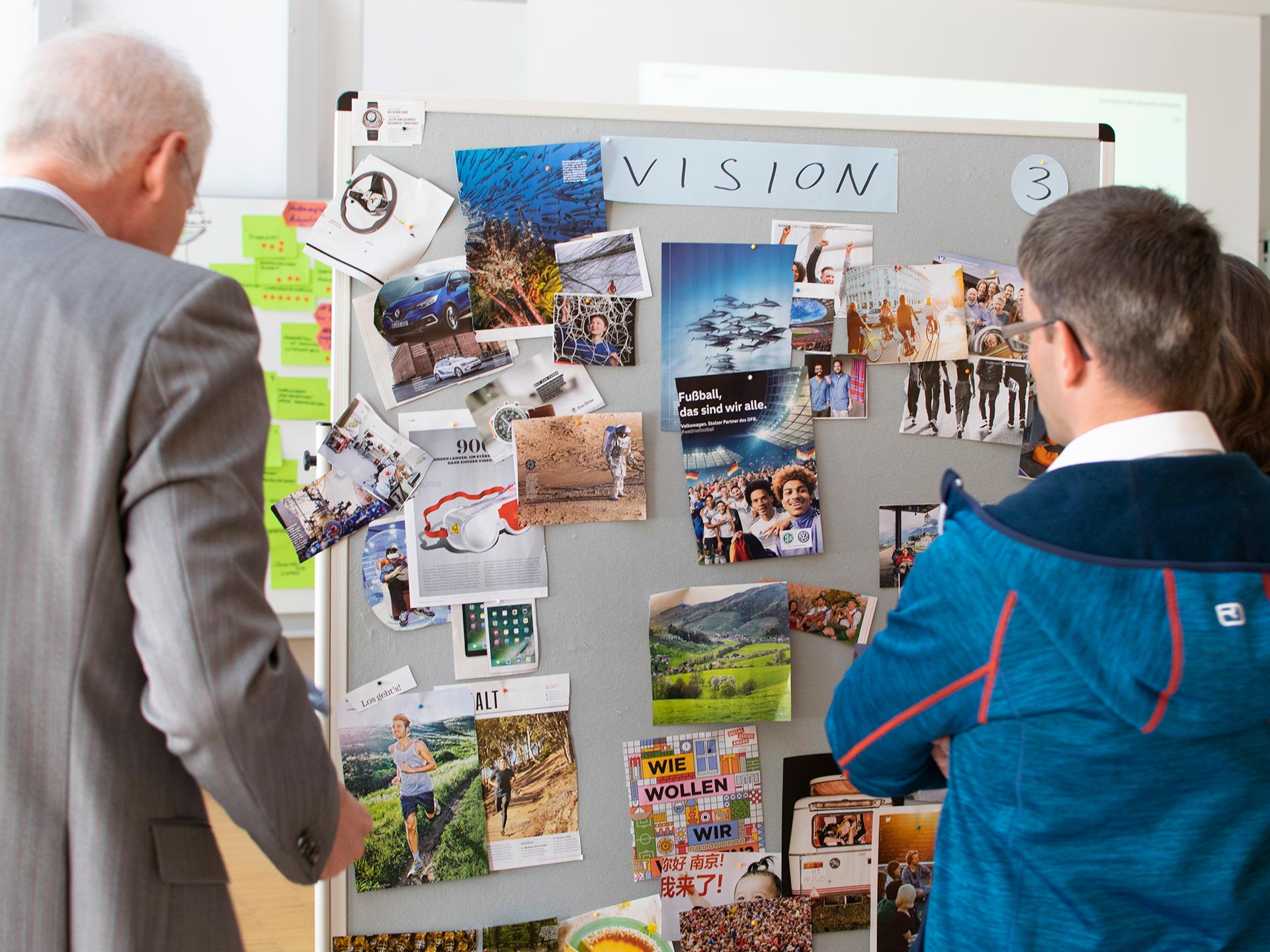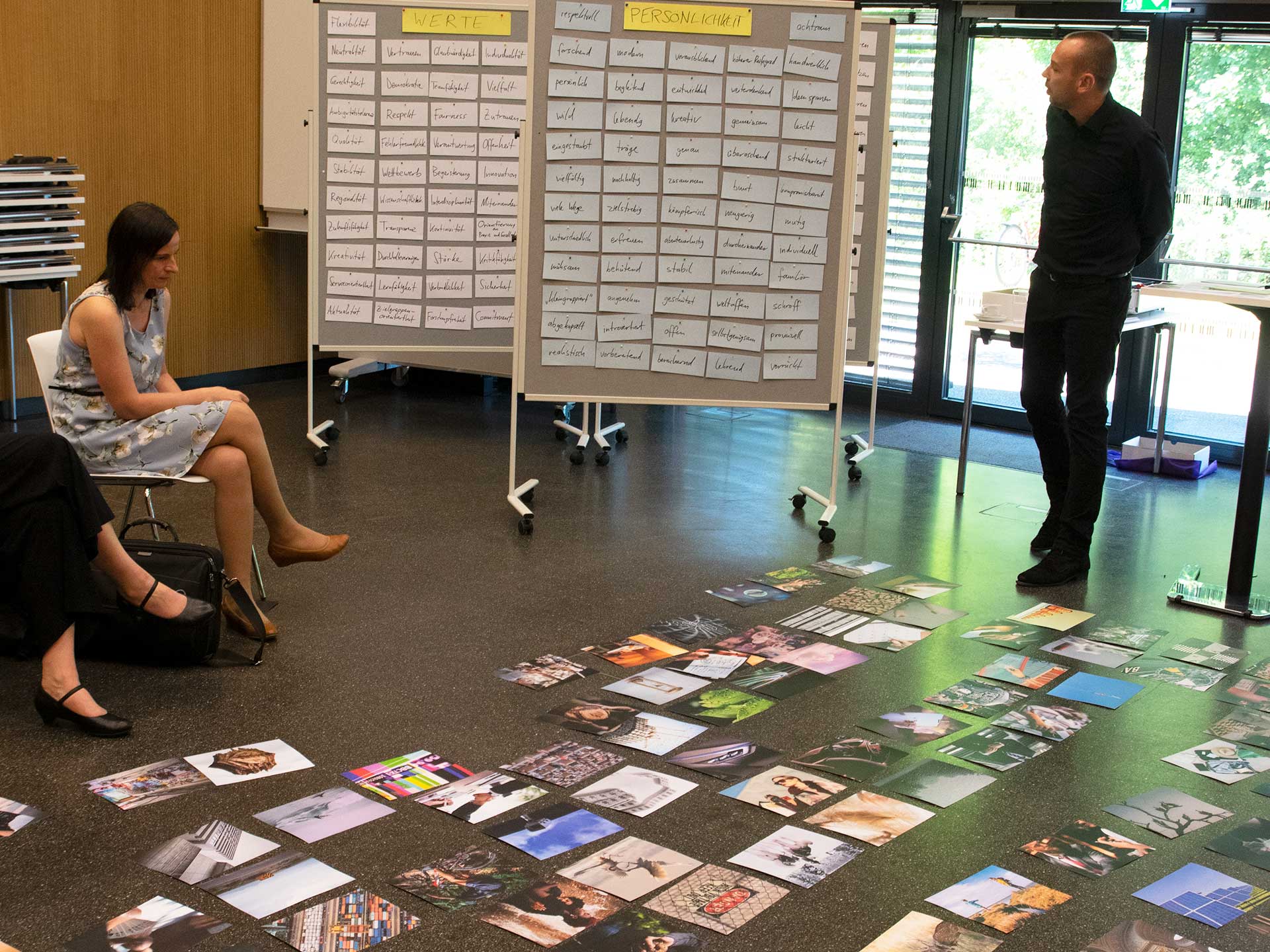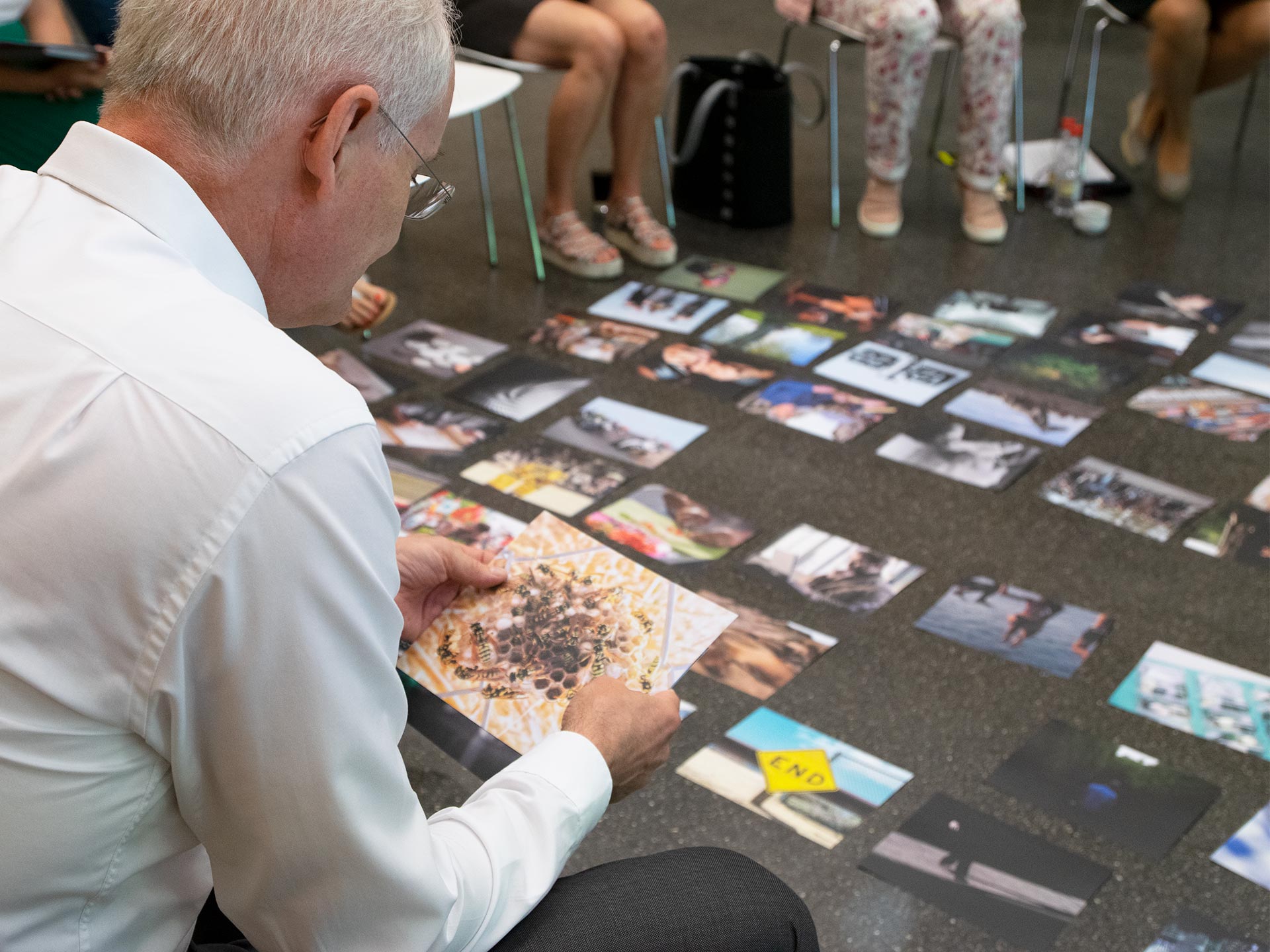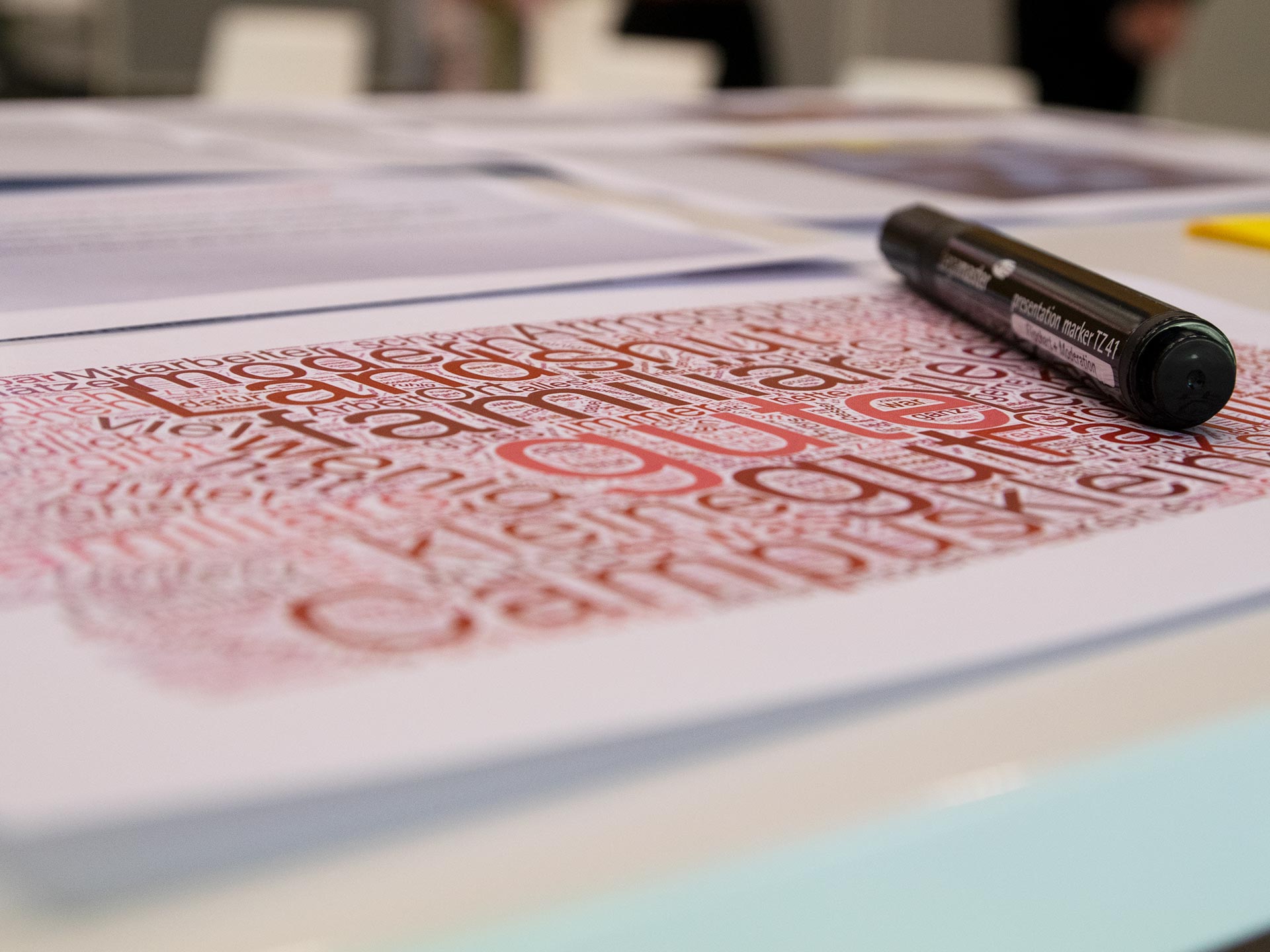 Analysis
More than 5,000 internal and external stakeholders were invited to participate in the digital survey – from students and employees to professors and directors to regional and business partners. 1,000 of them filled in our questionnaire, which we had developed with a special emphasis on gaining a maximally up-to-date, authentic and broad impression of the university. Then we evaluated the survey results in order to base the guiding principles' content on them.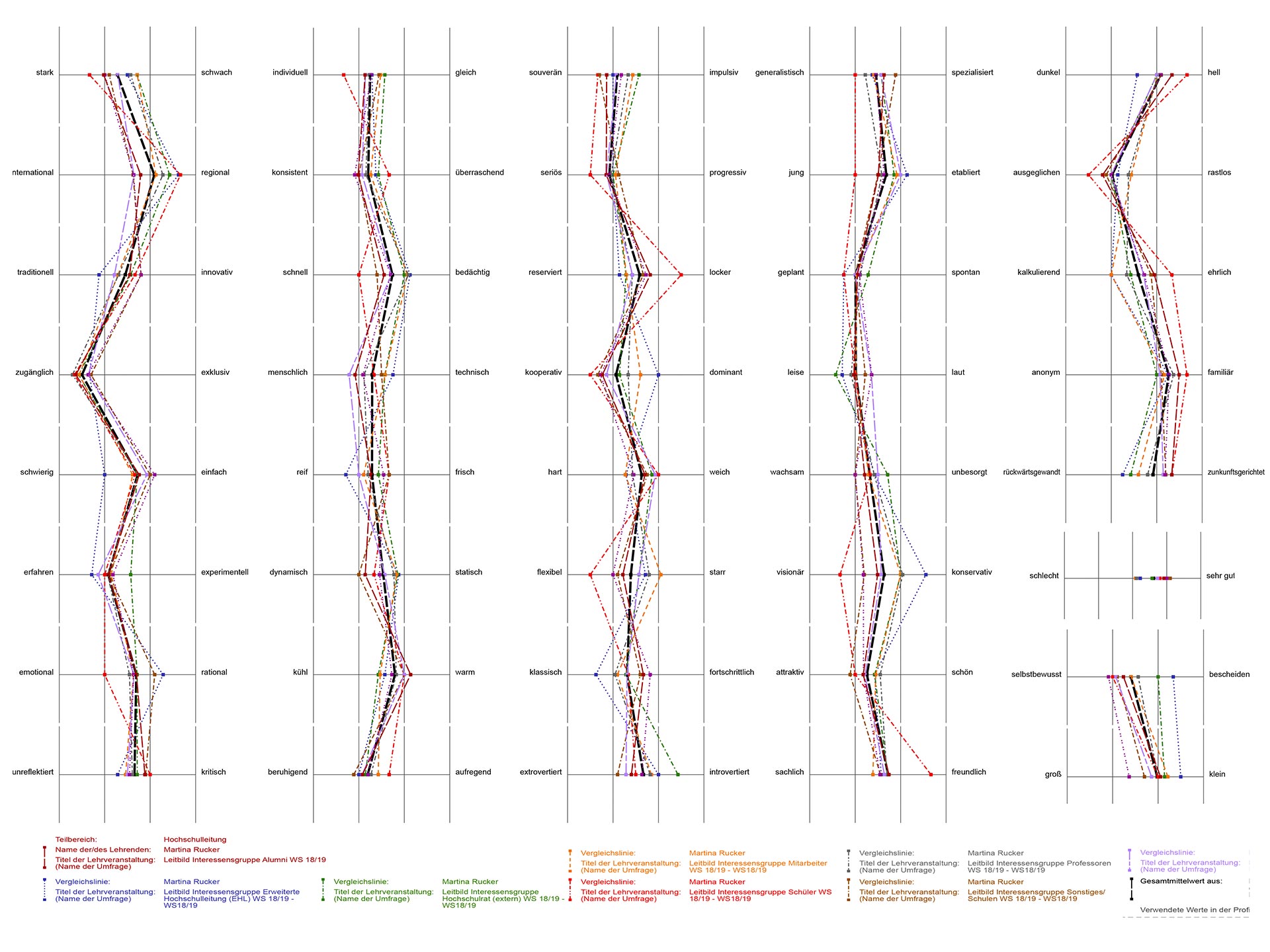 Polarity profile
As part of the evaluation, we also created a polarity profile to shine a light on how participants rated Hochschule Landshut relative to other universities.