From the garage to the arena.
Literally out of a garage, SHOWEM rose to become the largest event technology business in the region representing first-class events from jazz concerts to shareholders' meetings to open airs for 60,000 people. We've been accompanying it for many years in brand and marketing matters.
PAX Projects
At the centre of SHOWEM's brand presence are so-called PAX Projects. The name is derived from the PAX number which indicates approximately how many people attend an event. SHOWEM distinguishes between small (PAX 25–500) and large (PAX 501–50,000) projects.
Corporate design
The corporate design is based on SHOWEM's characteristic green colour and tech-style design elements that start with the logo and span all digital and printed media, from the vehicle fleet to employee clothing to interior and exterior design at the company headquarters.
Consistent branding
From the headquarters to the truck, and from there to the client and onto the stage: With their uniformly branded clothing and equipment, SHOWEM employees make a consistent impression at all points of contact.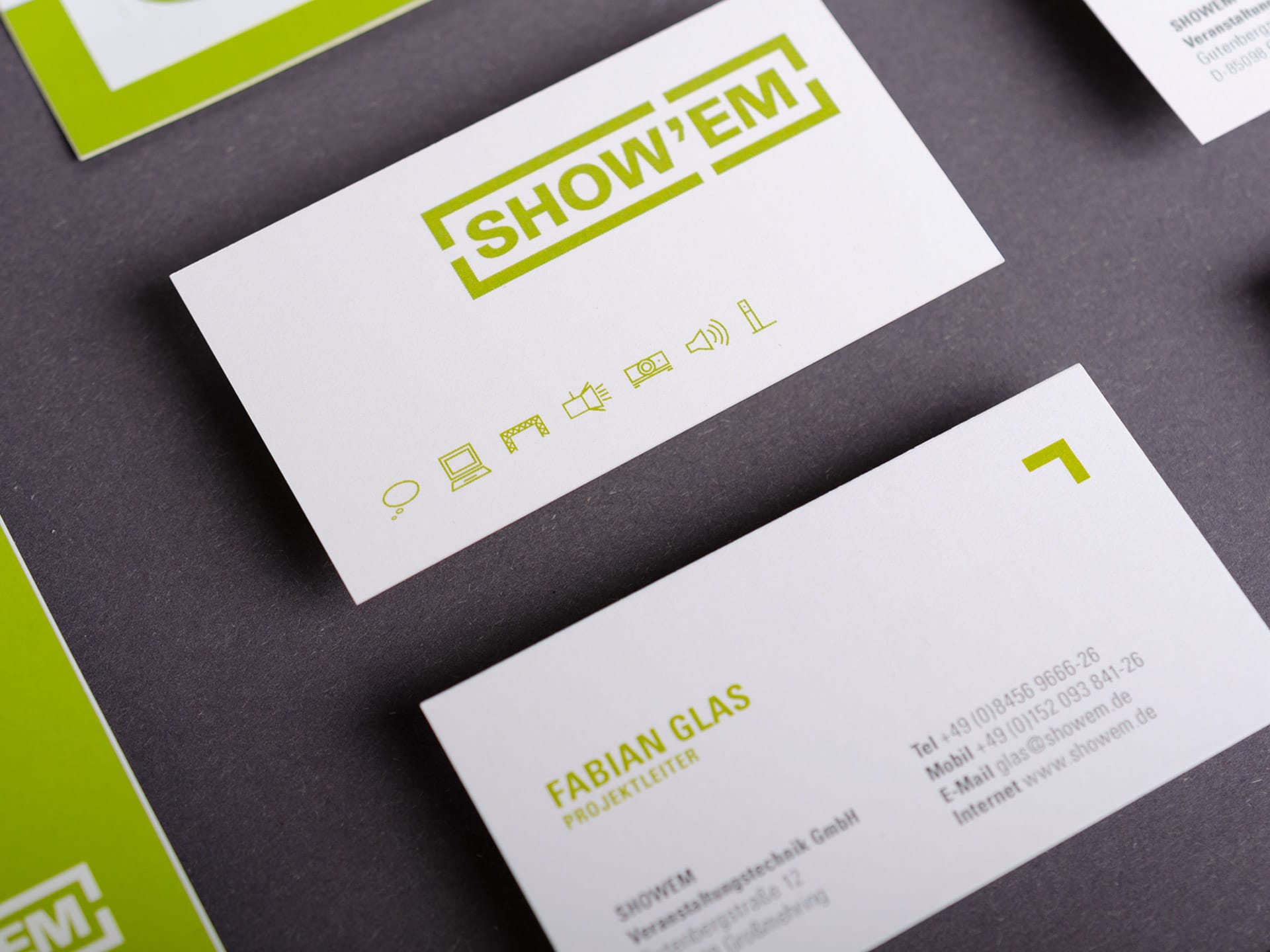 Business equipment
With its technically and clearly styled business equipment, SHOWEM presents itself effectively in direct and indirect contact.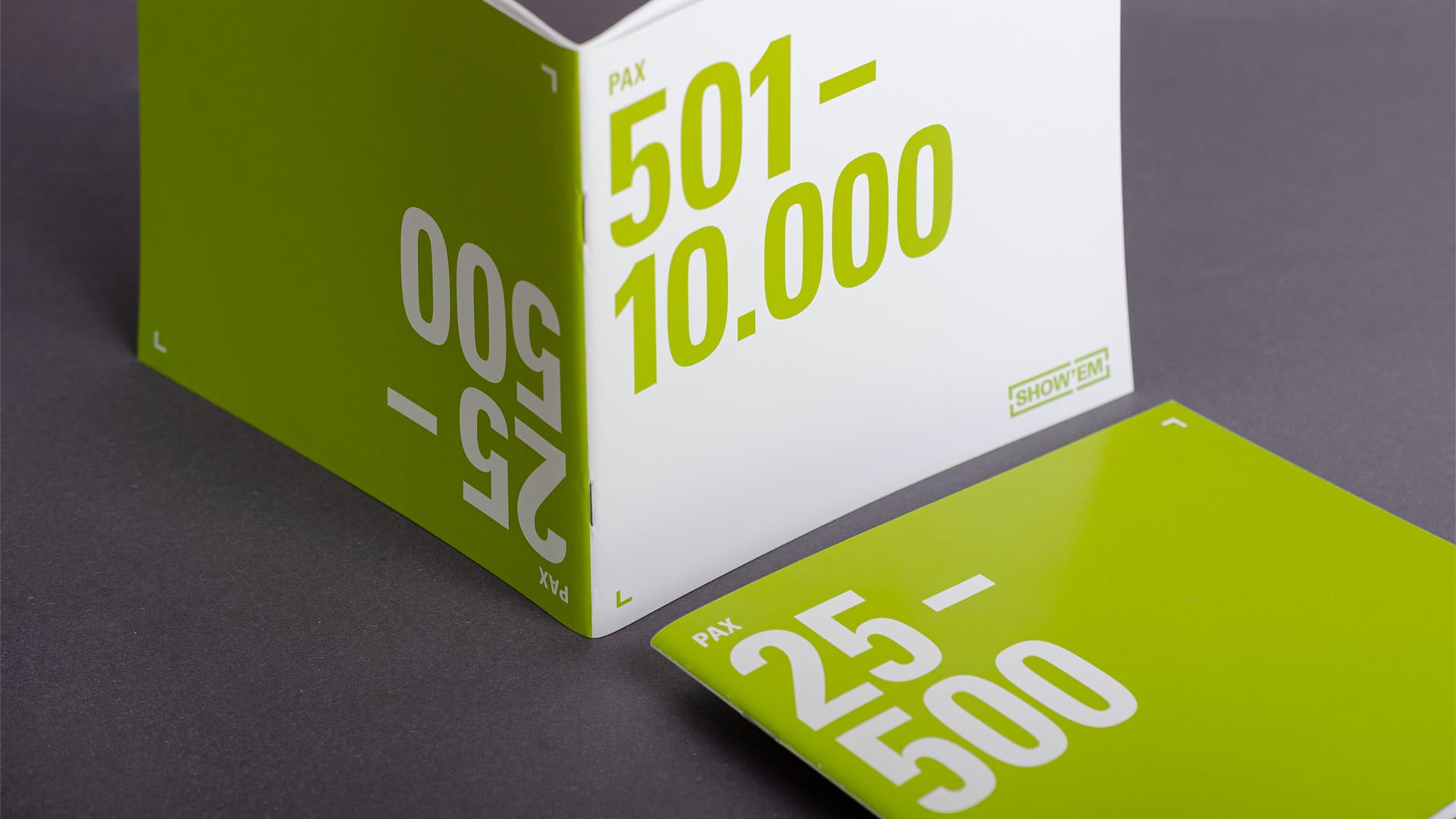 Image brochure
In the compact image brochure, SHOWEM introduces itself and presents its services and brand promise along a storyline developed by us. The booklet can be read in two ways: from one side to receive information on small events, and from the other side to learn about large projects.