New truss: full thrust.
MLT (Moving Light Truss) is a revolutionary line of HOF trusses that can be preassembled in modules including lights and easily transported on a dolly. For the new HOFFORK 350 MLT2, we developed a campaign whose tone took the audience by surprise and thus directed the conversation in the events industry towards the product.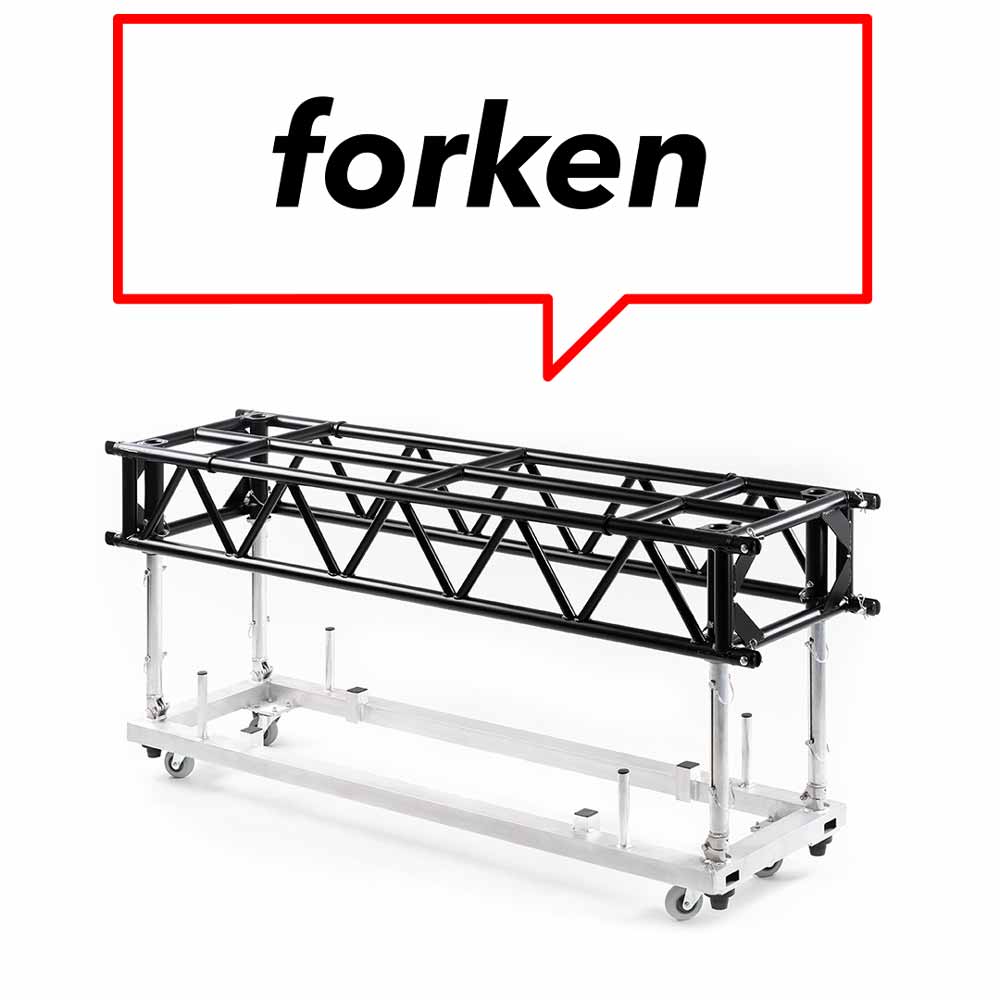 Neologism
HOFFORK 350 MLT2 owes its name, among other things, to the fork connectors or "forks" used to attach truss modules to each other. We used this as an opportunity to invent the word "forking", as in working with MLT2. The phonetic similarity to a certain other word commonly used in non-specialist contexts was a welcome side effect and provided the basis for the humorous communication throughout the campaign.
Campaign
We developed the large-scale online and offline campaign with the simultaneous goals of attracting attention, increasing brand awareness, and explaining the product. For this purpose, we created ad designs with photos from the 70s and reinterpreted them by faking spirited discussions about forking between the people shown in them. The ultramodern product images in stark contrast to the photos immediately ironically resolve the first impression: This isn't about naughty stuff but MLT2's irresistible benefits! Each ad referred prospective customers to a landing page with a product video and additional informative content.
The campaign's humour isn't random. As per the brand core message, it's HOF shooting off their mouths to bring the new product into the world. But in the end, why it's being talked about is its revolutionary benefits.
Product benefits
In conceptualising the campaign, we dealt intensively with the product to consolidate and clearly communicate its benefits. After defining the product benefits, we illustrated them with fitting icons.