Two become one.
SimXp is an annual seminar hosted by the Fraunhofer Institute for Building Physics IBP and simulation expert ISimQ. Participants learn how they can utilise digital simulations and experiments in building planning to improve energy efficiency and room ambience. We supported the cooperation partners in developing a joint sub-brand for the seminar.
Logo
Like SimXp itself, the seminar logo unites Fraunhofer IBP and ISimQ – in this case, on the corporate design level. We combined the basic elements of both brands to represent both the cooperation partners and their structured collaboration. Thus, the logo serves as a clear distinctive feature for the seminar series and its organisers at the same time.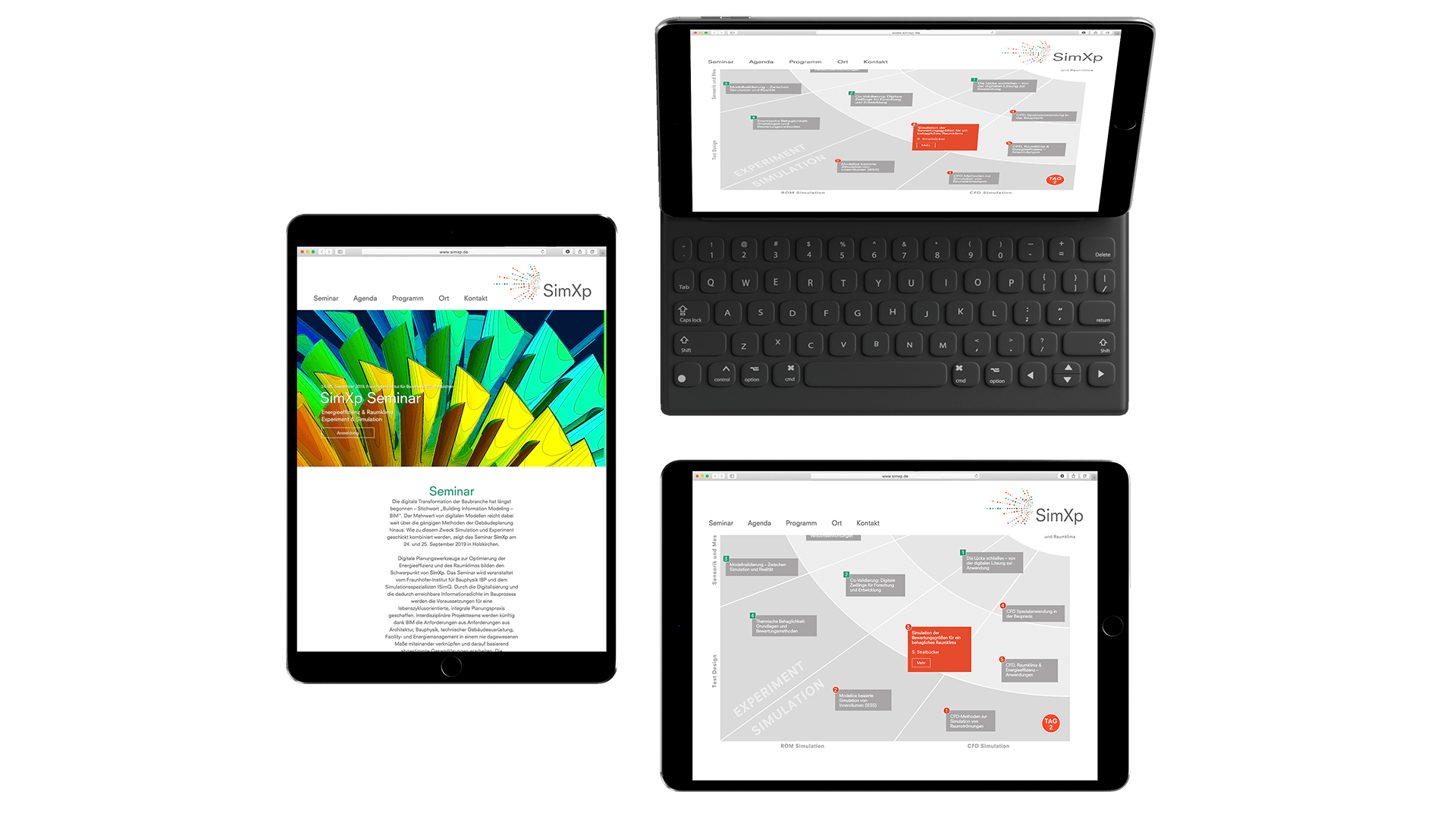 Website
We equipped the seminar series with a dedicated microsite on which the most important information about SimXp and the lecturers can be found in a compact overview. The heart of the page is an interactive infographic that visualises the two-day seminar agenda in detail. Prospective participants can use an embedded form to sign up directly on the website.